Having a fast, reliable connection in your home and at your business is essential. Comcast delivers the best in Internet, TV, Voice, Mobile, Home Management and Business Solutions all working together to connect you to the experiences that matter most – anywhere, anytime. 
CONSTRUCTION COMPLETE
The work to upgrade our existing services in Kremmling took place between August – October of 2020. All work is now complete. Residents and businesses of Kremmling are now able to sign up for service. 
HOW TO SIGN UP FOR SERVICE
Residential customers will need to contact Xfinity by phone at 1-800-XFINITY, visit us online at https://www.xfinity.com/learn/offers?pc=1 or visit a nearby Xfinity store to discuss a plan that works for them. Customers who had Comcast services prior to October 2020 will also need to swap out their old equipment for new equipment, which a technician can assist with during an installation appointment.
Nearby Xfinity Stores: 
Silverthorne Xfinity Store – 1271 Blue River Pkwy, Suite D, Silverthorne, CO 80498
* Hours: Monday – Friday from 10:00 a.m. to 6:00 p.m., or Saturday from 10:00 a.m. to 2:00 p.m.
Granby Xfinity Store, 62543 US-40, Suite A, Granby, CO 80446
* Hours: Monday, Wednesday, Friday from 10:00 a.m. to 6:00 p.m.
Business owners can contact our local Comcast Business representative to begin discussing our products and services: Tim Shannon, Timothy_Shannon@comcast.com, 970-401-1023  
PRODUCTS AND SERVICES 
In addition to Comcast's internet, TV and landline phone products, residential customers now have access to the following Xfinity services:  
The

 X1

 entertainment platform and award-winning voice remote 

 

xFi

, unlocking the best Internet experience with reliably fast speeds, enhanced coverage, and ultimate control over the home network 

 

xFi

 Advanced Security

, built into every 

xFi

 Gateway to automatically protect all devices connected to the home network 

 

Up to five lines of 

Xfinity Mobile

 service included with their internet service, with no activation or line access fees (credit check dependent)

 

Xfinity 

WiFi

 hotspots, giving customers access to more than 19 million hotspots across the country to connect to while on the go 

 

Xfinity Flex

, a simplified streaming solution for Xfinity internet-only customers with thousands of free shows and movies 

 

Xfinity Stream

, our streaming TV app offering thousands of Xfinity On Demand movies and shows, and access to the DVR library in home or on the go 

 

Peacock Premium

, NBCUniversal's streaming service with over 15,000 hours of content included for no additional cost for X1 and Flex customers 

 

Xfinity Home Security

, a total home security and automation solution 

 

Access to Comcast's 

Internet Essentials

 program, the nation's largest and most successful broadband adoption initiative. 

As a way to

help deal with the challenges of COVID-19, Comcast is offering eligible new customers 60 days of Internet Essentials service without charge until December 31, 2021. All Kremmling families and individuals eligible for this program will qualify for this 60

–

day free offer.

Learn more about the program here: https://internetessentials.com 
To learn about Comcast's residential products and services, visit https://corporate.comcast.com/company/xfinity 

To learn about Comcast Business' products and services, visit https://corporate.comcast.com/company/comcast-business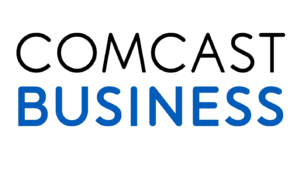 To learn more about some of the key priorities that reflect our company's values, visit https://corporate.comcast.com/values/report/2020