As Vice President of Sales and Marketing for Comcast's Mountain West Region, David Salazar understands the importance of investing in and advancing diversity, equity and inclusion in the workplace and in the communities we serve.
His work is being recognized at the Denver Business Journal's 2023 Diversity, Equity & Inclusion Awards.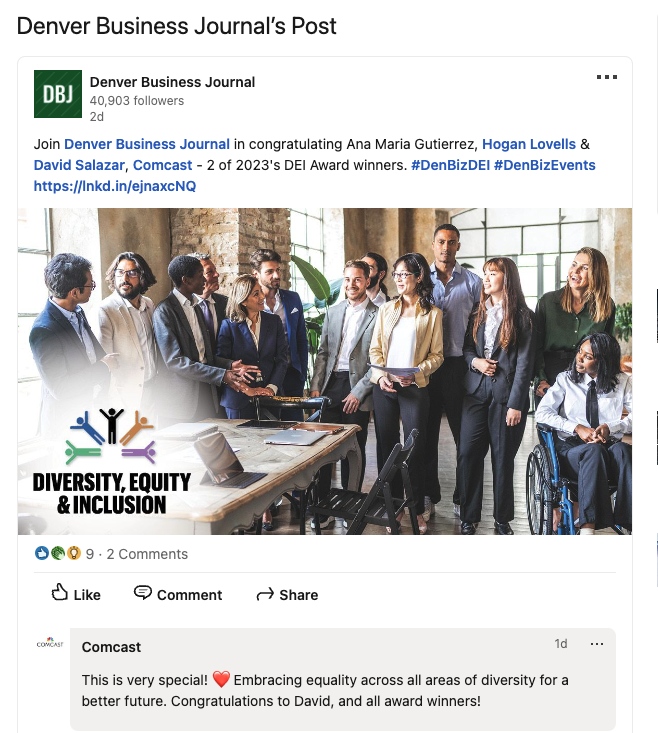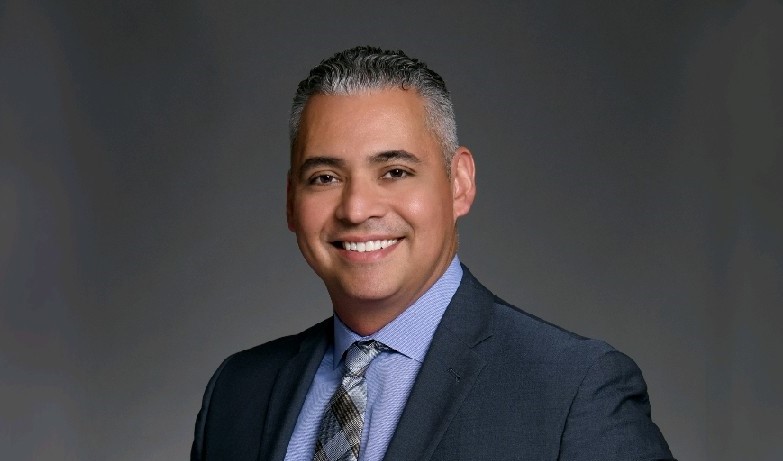 The awards highlight both outstanding organizations and outspoken individuals in metro Denver who are going above and beyond to bolster equality across all areas of diversity, including age, disability, gender, sexual orientation, race, ethnicity and religion.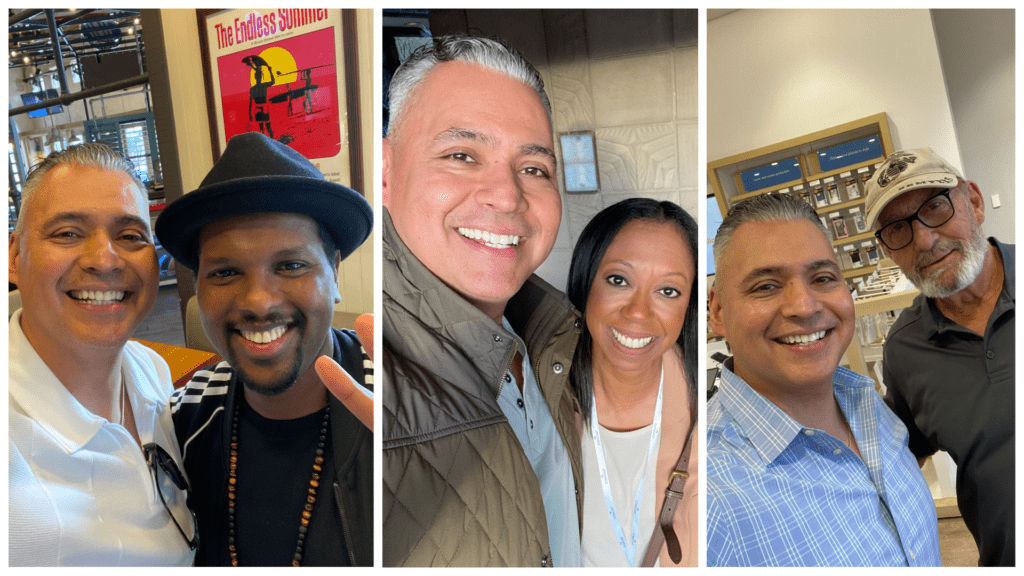 Nominees were judged on their leadership, contributions and innovations within their organization and community.
 Diversity, equity, and inclusion are essential to our business, and I'm committed to achieving a workplace that reflects the world around us," Salazar said. "It's also vital to our company's success — and to sparking innovation and growth that ultimately benefits all people."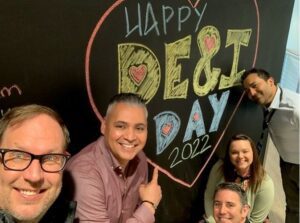 Salazar serves as co-chair of Comcast's West Division DE&I Council, a first-of-its-kind group within Comcast that he helped create. The council inspires and equips employees to create a more inclusive workplace and drive meaningful change in our communities.
As Salazar reflected on his personal DE&I journey, he recognized the role support and mentorship play in creating more equitable and diverse workplaces and communities. Now, he's aiming to inspire others to embrace their own DE&I journeys.
"I've been fortunate to have received great support and allyship throughout my professional and personal life. Those individuals greatly influenced the trajectory of my life and career," Salazar said. "I feel a deep desire and responsibility to provide that same level of sponsorship and support for others. I owe it to those who enabled my success to help pave a path forward for those yet to come."
Click here to learn more about DBJ's 2023 Diversity, Equity & Inclusion Awards individual winners, including David Salazar.