Throughout the year and especially during Women's History Month, Comcast Colorado is committed to highlighting and sharing the stories of women who are building a better, more equitable world. This month, Comcast is highlighting Women Visionaries – generations of female trailblazers who have courageously changed the world through civil rights activism, entrepreneurship, community investment, entertainment, and more.
Xfinity

All month long, you can explore Xfinity's curated collection of our favorite female-directed films and stories with strong women leads. Customers can access the destination by saying "Women's History Month" into the Xfinity Voice Remote. Additionally, available exclusively on the Black Experience on Xfinity and Xumo is The Black Beauty Effect, a three-part docuseries that examines Black women's impact on the beauty industry featuring influencers and experts in the makeup, skin, and hair industries. Watch a preview of the series here:
Voices of the Civil Rights Movement & Comcast Newsmakers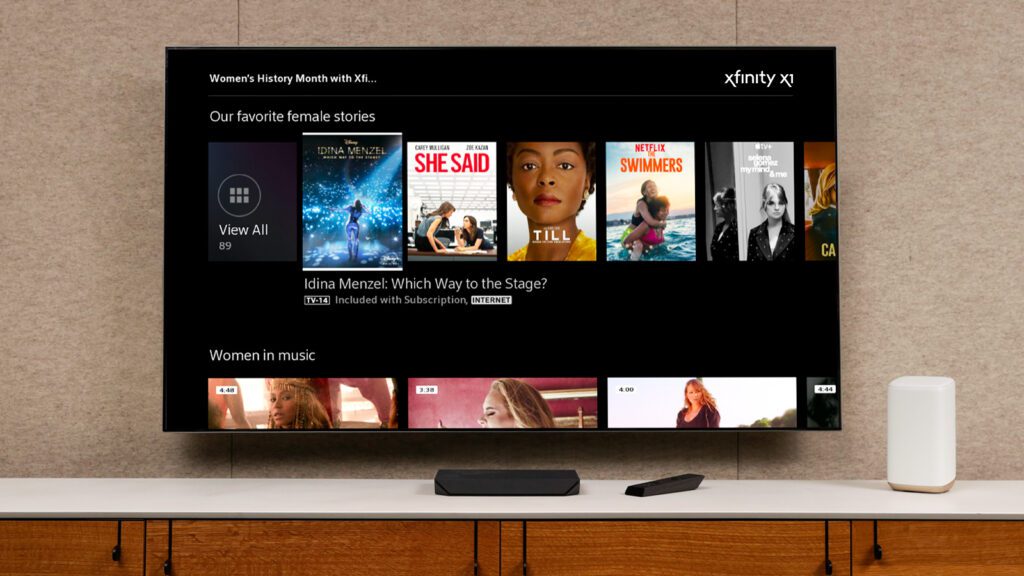 Comcast NBCUniversal's Voices of the Civil Rights Movement platform is celebrating Women's History Month by publishing a new article that highlights the impact of women on the civil rights movement, and sharing lesser-known stories of Black women who fought for expanded civil and human rights for all Americans. Voices content is available to Comcast customers on Xfinity platforms, and free and accessible to all audiences online.
Comcast Newsmakers will spotlight efforts to advance representation for women in the tech sector. Comcast partner Dwana Franklin-Davis of Reboot Representation, discusses the coalition's commitment to doubling the number of Black, Latina, and Native American women who graduate with computing degrees by 2025, and shares actionable recommendations to help tech companies close the gender gap. Other featured guests include Marilou McFarlane of Women in Sports Tech and co-founder of Ms. magazine, Patricia Carbine. Segments are available to Comcast customers on Xfinity X1, Flex, and Stream using the voice command "Comcast Newsmakers," and free to the public at ComcastNewsmakers.com.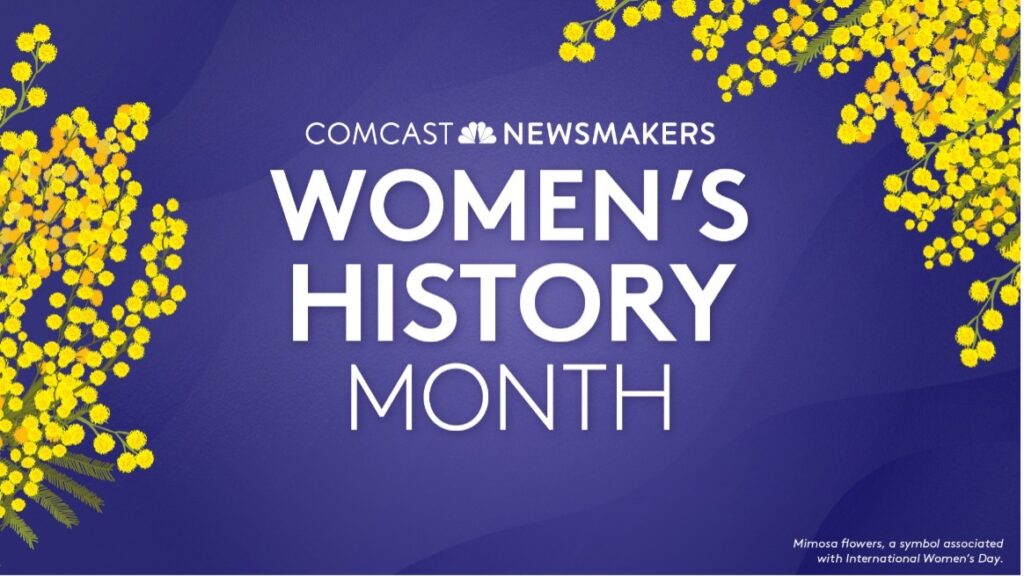 NBCUniversal is showcasing superstars, journalists, mothers, survivors, and more with their "Women's Herstory: Build. Empower. Uplift." campaign. Throughout March, NBCU will feature events and programming across their portfolio of brands to honor and uplift the countless contributions and achievements of women across our company, the world, and throughout history.
Military and Veteran Affairs

Comcast NBCUniversal is a proud sponsor of the Military Women's Memorial, the largest repository documenting women's military service. Comcast is proud to support their goal of documenting 23,000 women veterans' service through its Make HERstory Register. This online portal allows women veterans as well as their family and loved ones to document their service, which will be preserved for future generations and historical research.