Taking Pueblo connectivity to new heights

Comcast announced it will expand its next-generation network, the Xfinity 10G Network, to serve more of Pueblo County, including Pueblo West. The expansion is part of Comcast's ongoing efforts to improve its network, and provide faster, more reliable internet to homes and businesses in Southern Colorado.
The more than $75 million project will provide enhanced business products and services, and extend new fiber-rich highways to connect more of the existing and new homes and businesses throughout the growing Pueblo County area.
Comcast announced the network expansion during a kick-off event at the Xfinity Store in Pueblo on March 9.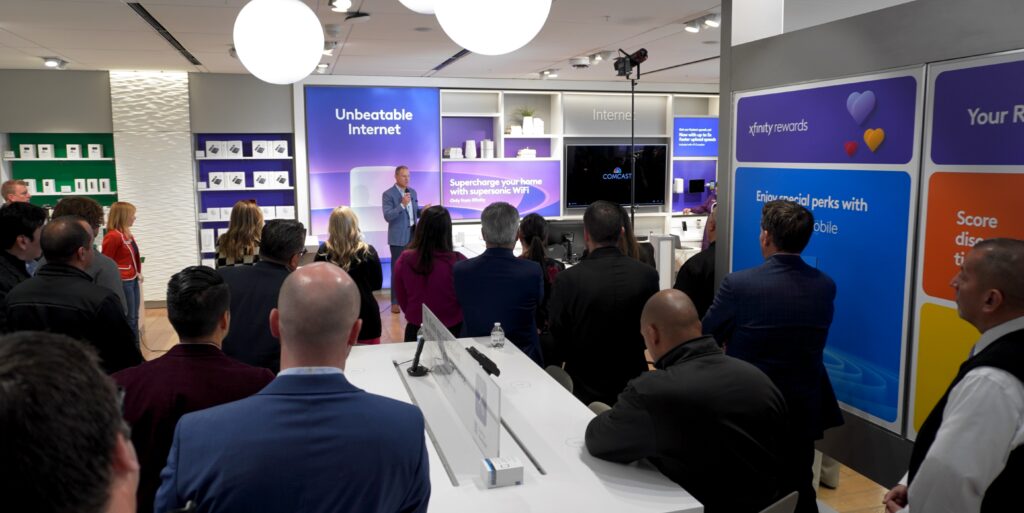 With this expansion, more people and businesses throughout Pueblo County will be able to reliably and securely connect to what matters most," said J. D. Keller, Comcast's Senior Vice President of the Mountain West Region. "The days of our kids doing their homework on a phone, driving from Wi-Fi hotspot to Wi-Fi hotspot to do their homework, and find a printer, those days are gone." 
The planned expansion adds to Comcast's ongoing $1.2 billion investment in Colorado over the last three years. Construction has already begun in parts of the Pueblo West community, and people will start being able to connect with services before the Fall of 2023.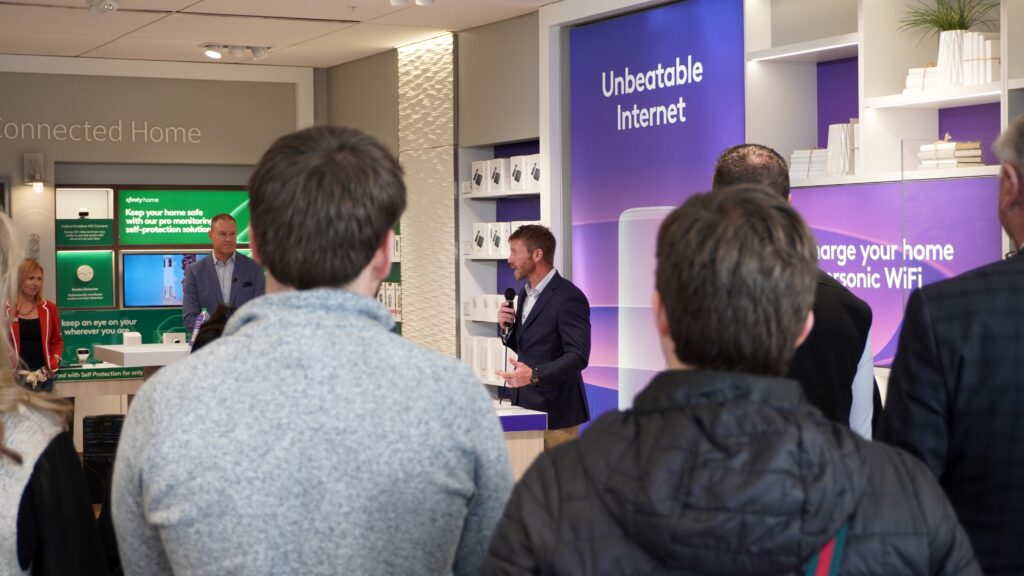 We look forward to a better-connected community in the future. We do thank you and this is a big step in the right direction," said Pueblo County Commissioner Zach Swearingen. "We also need to prepare for the next generation, for the jobs and the skills needed for a technological future – and thanks to our partnership with Comcast, we can successfully help students across Pueblo County be better connected to technology."   
With this expansion, Comcast will provide multi-gig broadband internet speeds, video, mobile, voice, home management, and business products and services.  
"You can stream everywhere, you can game anywhere – and you can do it at the speed of light. It's a future-ready network," Keller said. 
Whether it's for work, school, health care, or entertainment – the Xfinity Network is built to meet the needs of Pueblo County.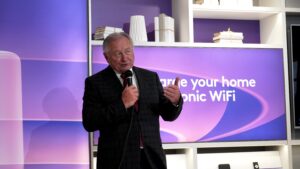 "We're committed to partnering with organizations like Comcast to fulfill the needs of our citizens here in the city of Pueblo," said mayor Nick Gradisar. "Thank you to the entire Comcast team for working with us and keeping your commitment to Pueblo." 
Last year, Comcast Colorado invested more than $42.6 million to help more than 260 community organizations statewide provide personalized digital skills training, offer workforce development/readiness workshops and other tech education to students, adults, and people with disabilities. Comcast supported several local organizations, including United Way of Pueblo County, Boys & Girls Clubs of Pueblo County, and Southern Colorado Youth Development. Comcast has four Lift Zone connectivity centers at central community organizations throughout Pueblo, including Boys & Girls Clubs of Pueblo County, Southern Colorado Youth Development, El Centro Del Quinto Sol Pueblo Parks and Recreation, and RMSER Community Center, to ensure more people have access to secure, reliable Wi Fi. 
Comcast's community funding supports ongoing efforts to build awareness about connectivity programs like Internet Essentials and the federal government's Affordable Connectivity Program (ACP), which offers eligible households up to $30/month credit, or up to $75 for households on tribal lands, for home internet. 
For more construction details, visit https://colorado.comcast.com/Pueblo.