At Comcast NBCUniversal, we stand for including everyone. We believe that a diverse and inclusive company is a more effective company, leading us to approach diversity as a driver for business growth and innovation. We also believe that technology, and the doors it opens, can be a game changer for everyone — including people with disabilities — and we're committed to making our products, services and experiences accessible to the widest possible audience.
When you make a product more inclusive you create a better experience for everyone." – Tom Wlodkowski, Vice President of Accessibility, Comcast
We'd like to highlight one of our community partners in this effort, The Arc of Weld County, an advocate for the rights of all people with intellectual and developmental disabilities (I/DD) and their families, and how digital technology is improving their lives.
In 2019, we partnered with The Arc of Weld County to provide support for their tech coaching, which was offered to people with I/DD who live in Weld County. The coaching was designed to help individuals with I/DD use technology to achieve greater independence both personally and professionally.
Through our support, The Arc of Weld County taught 21 individuals about various assistive technologies they can leverage to better position them to gain employment and expand their social circles.
Kris Housel, a self-advocate and The Arc of Weld County's Board President, is one success story from the tech coaching. Through his coaching sessions, he learned how to use Zoom, a video and web conferencing platform, that enabled him to join meetings remotely from his desktop or smartphone – giving him more independence.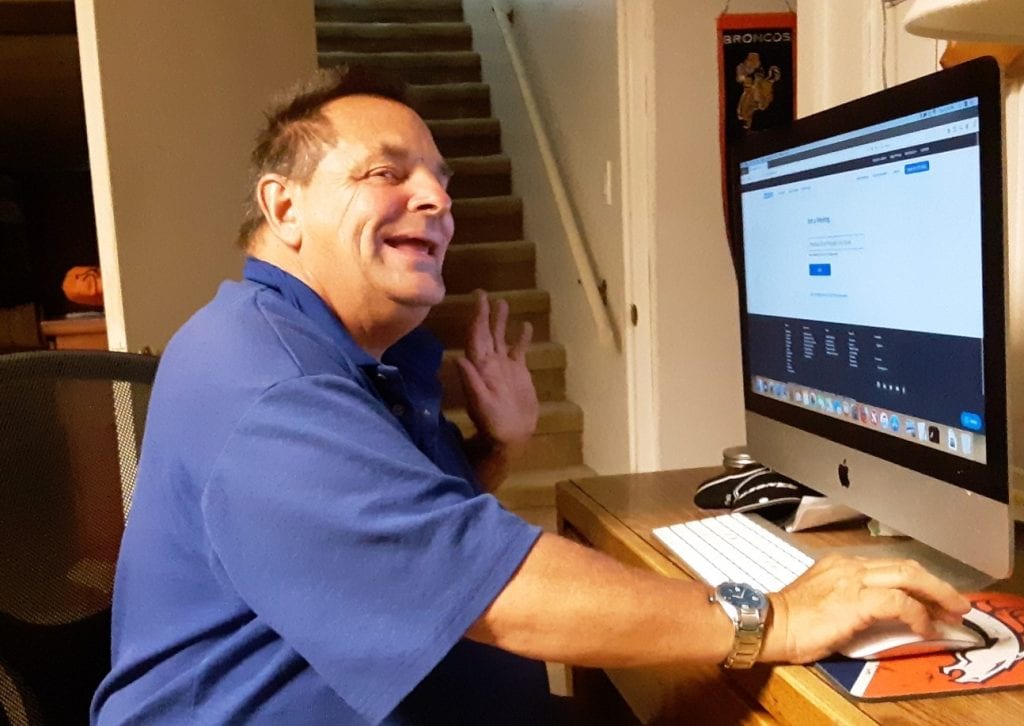 As our communities become more inclusive, the access to assistive technology will be imperative for people with I/DD to continue to maximize their participation as they self-determine." – Larry W. McDermott, Executive Director, The Arc of Weld County
The Arc of Weld County will continue to provide tech coaching opportunities to individuals with I/DD and anyone who would like to learn more.
Contact Andrew Jones, Advocate for The Arc of Weld County, at 970-353-5219 ext. 101 or at andrew@arcweldcounty.org for more information.