Back in August, we announced the largest expansion ever of our affordable high-speed home Internet program, Internet Essentials, to all low-income Coloradans in our service area. Through this expansion, we more than doubled the eligible population for the program.
Internet Essentials is the nation's largest, most comprehensive and most successful low-income broadband adoption initiative. Since 2011, we've connected more than 300,000 residents across the state of Colorado to the internet at home — most for the very first time.
To celebrate this news and ensure all families and individuals who can benefit from the program know about it, we partnered with the City and County of Denver and Denver Mayor Michael Hancock. We provided the city with a grant valued at $100,000 to enhance the DenverConnect service which provides mobile outreach and city services to seniors in underserved communities and to pilot a new digital learning center at area rec centers.  These services will further connect underrepresented communities and help close the digital divide.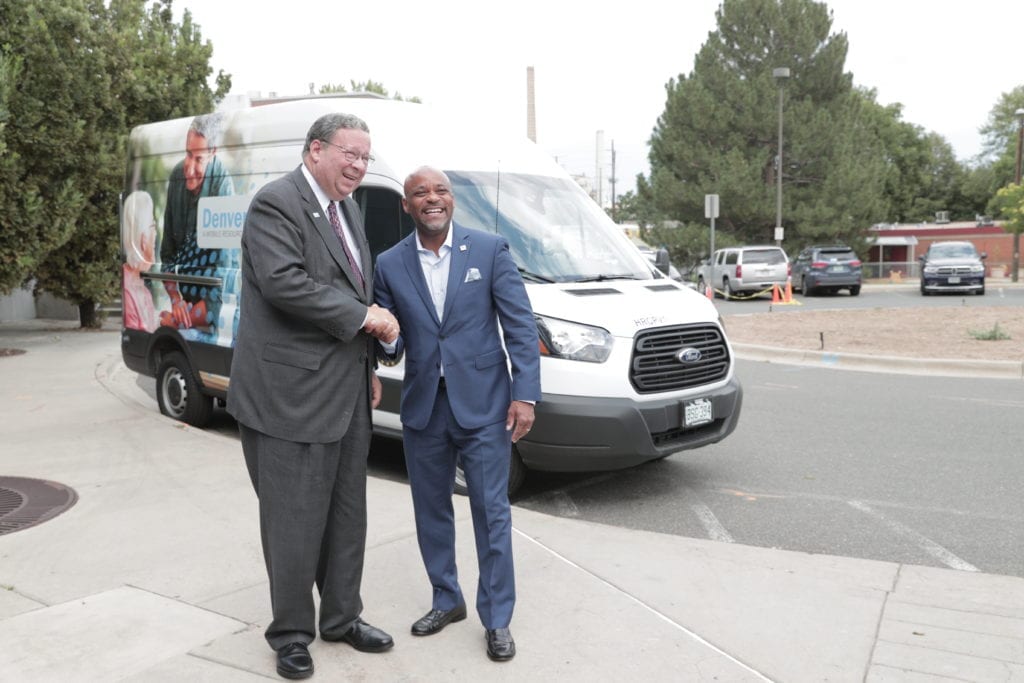 "Closing the digital gap for low-income residents, underserved kids, residents with disabilities and our older adult is a big step in closing the equity gaps in our communities," Mayor Hancock said. "Our DenverConnect program is about taking city services and resources directly to the residents who need them most, and I want to thank Comcast for their support – this is a phenomenal opportunity to make sure Denver's older adults have a voice and are connected to services."
Internet Essentials has an integrated, wrap-around design addressing each of the three major barriers to broadband adoption that research has identified. These include: a lack of digital literacy skills, lack of awareness of the relevance of the Internet to every day life needs, fear of the Internet, the lack of a computer, and cost. The program includes: multiple options to access free digital literacy training in print, online, and in person, the option to purchase an Internet-ready computer for less than $150; and low-cost, high-speed Internet service for $9.95 a month plus tax.
To be eligible to apply to the program, low-income applicants simply need to show they are participating in one of more than a dozen different government assistance programs. These include: Medicaid, Supplemental Nutrition Assistance Program (SNAP), and Supplemental Security Income (SSI).  A full list of these programs can be found at www.internetessentials.com.
The program is structured as a partnership between Comcast and tens of thousands of school districts, libraries, elected officials, and nonprofit community partners.  For more information, or to apply for the program in seven different languages, please visit www.internetessentials.com or call 1-855-846-8376.  Spanish-only speakers can also call 1-855-765-6995.