When Carolyn Terry started as a cable installer in 1986, she quickly felt like part of the Comcast family.
But she remembers feeling like she stood out from the other installers in one regard.
"It was totally male. There were no women in the field at all," she recalls.
She took this distinction as a challenge, volunteering for the toughest jobs to prove she could handle them. (Growing up with three older brothers fed her competitive spirit.) Early on in her career as leader she would never ask her team to perform a task she had not done. When an aerial cable line snapped in the middle of the night, falling in the harbor, rather than have her team retrieve the cable to restore service, Terry waded out into the Bay herself.
Even then, more than three decades ago, Terry saw the future possibilities of cable innovation, and the promise of connecting more people with each other and their communities. At the time, consumers had to stand up to change channels with push-button cable boxes, but she was already anticipating future technological leaps, like video on demand and voice remotes.
She had a vision for building a different kind of network – one which included more female technologists, engineers, designers and executives working and leading in the cable and technology industry.
Over the past three years, she's served as Mountain West Region Senior Director of Engineering, which covers Colorado, New Mexico, Utah and Arizona.
Terry now is taking on a new challenge, as Senior Director of Engineering for Comcast's 13-state West Division, which, like the Mountain West Region, is headquartered in Colorado. In this role, Terry is responsible for the deployment of all new equipment in control centers that supports Comcast's products and services in the West Division.
And, thanks to the vision, innovation and involvement of role models like Terry, today many other women are in senior engineering positions at Comcast. Comcast believes a diverse and inclusive company is a more effective company.
Terry helps mentor women in our industry who are just beginning their technology leadership journeys, as well as young women in STEM programs. Her advice to them: "Don't sit back and wait." If they see a problem, she advises they be bold and take steps to work across groups to try new solutions that help their peers and teams be successful.  As an example, she mentored a young emerging leader in developing and implementing a new technical standard that resulted in significant call volume reduction.
While she's deployed many things over the years – including the infrastructure for digital video and Gig-speed broadband – she's most proud of the teams she's worked with and what they have collectively achieved together. She finds reward in watching employees she has mentored reach their highest potential, just as she has had the opportunities to do throughout her career.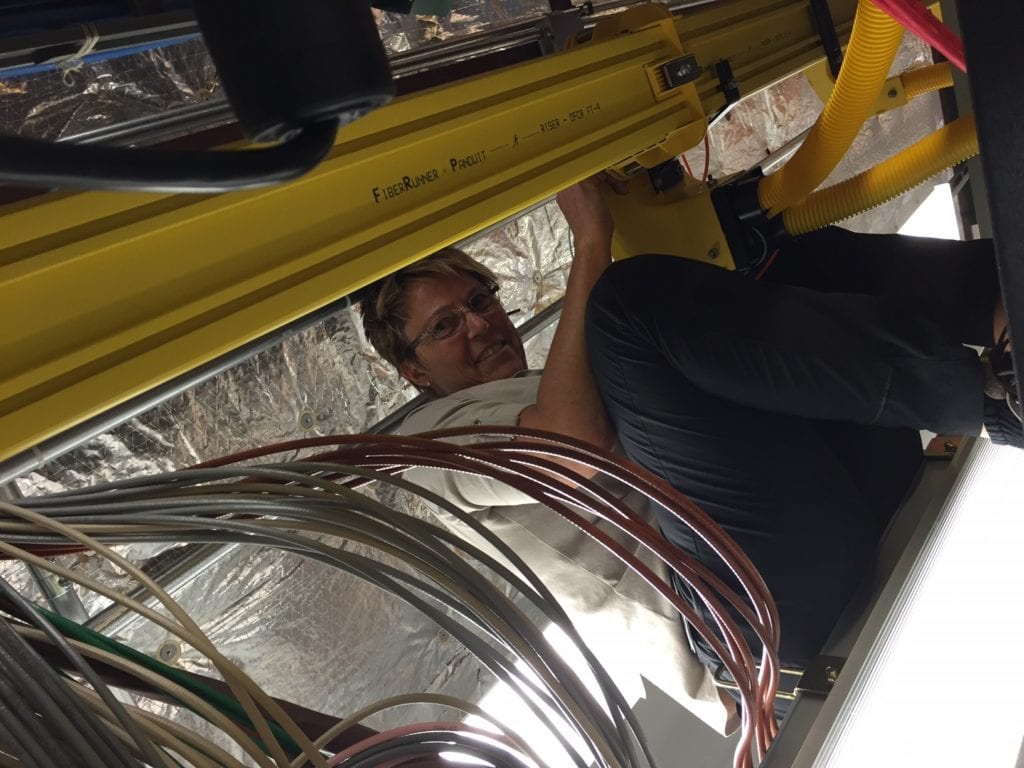 Carolyn Terry hard at work in the field.